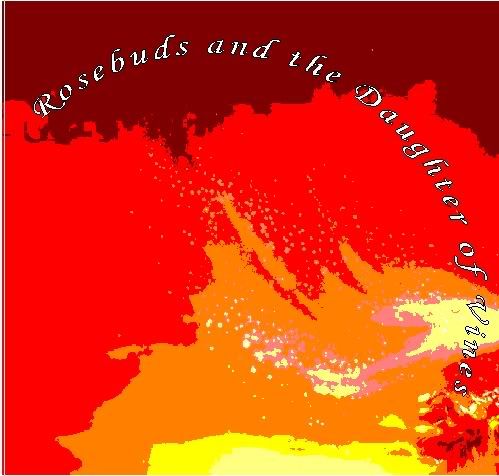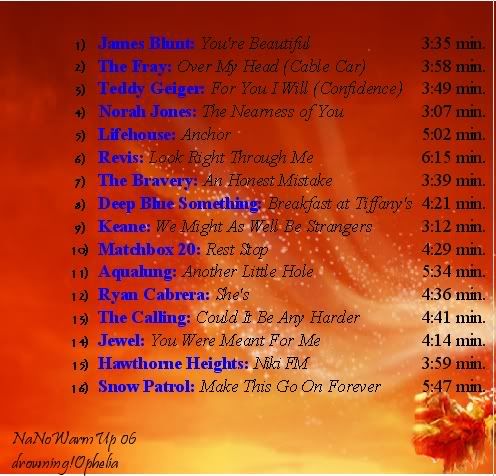 Download Rosebuds & the Daughter of Vines OST there.

A mix cd for my upcoming 25K word project of the same title. If you wanna read it, head to
shadows_of over the next two weeks, and it'll be there.

Comment if you're taking it... it's up for a week, and will be reuploaded again... should there be a desire for it.



You're Beautiful--James Blunt
Over My Head (Cable Car)--The Fray
For You I Will (Confidence)--Teddy Geiger
The Nearness of You--Norah Jones
Anchor--Lifehouse
Look Right Through Me--Revis
An Honest Mistake--The Bravery
Breakfast at Tiffany's--Deep Blue Something
We Might As Well Be Strangers--Keane
Rest Stop--Matchbox 20
Another Little Hole--Aqualung
She's--Ryan Cabrera
Could It Be Any Harder--The Calling
You Were Meant For Me--Jewel
Niki FM--Hawthorne Heights
Make This Go On Forever--Snow Patrol